UNK project is the winner of the Wrestling Arena design contest on Luzhniki territory
21.01.2019
UNK project won the closed architectural contest for the Wrestling Arena project development.
The walls and ceilings of the complex will be constructed of transparent materials. A Glass pavilion with stainless steel columns will repeat a rectangular shape. The International Sambo Center will be placed in one part of the complex, and the other part would be given to the Boxing Center.

This will be a three-storey complex. An underground parking lot for 220 cars will be opened on the ground floor. The first floor will accommodate two all year-round swimming pools with a spa as well as lobby and gyms. The second floor will be given over to gyms for wrestlers with accessories and gymnastic apparatuses. On the third floor, zones will be designed for holding competitions including stands, locker rooms for athletes, coaching and medical offices. A restaurant and a cafe will be open for visitors. There will be running tracks on the top roof of the building.
A media screen will be installed on the central facade of the arena which will broadcast information about the oncoming boxing and sambo competitions, complete with portraits of famous boxers and sambo athletes, as well as information for fans and visitors of the sports complex.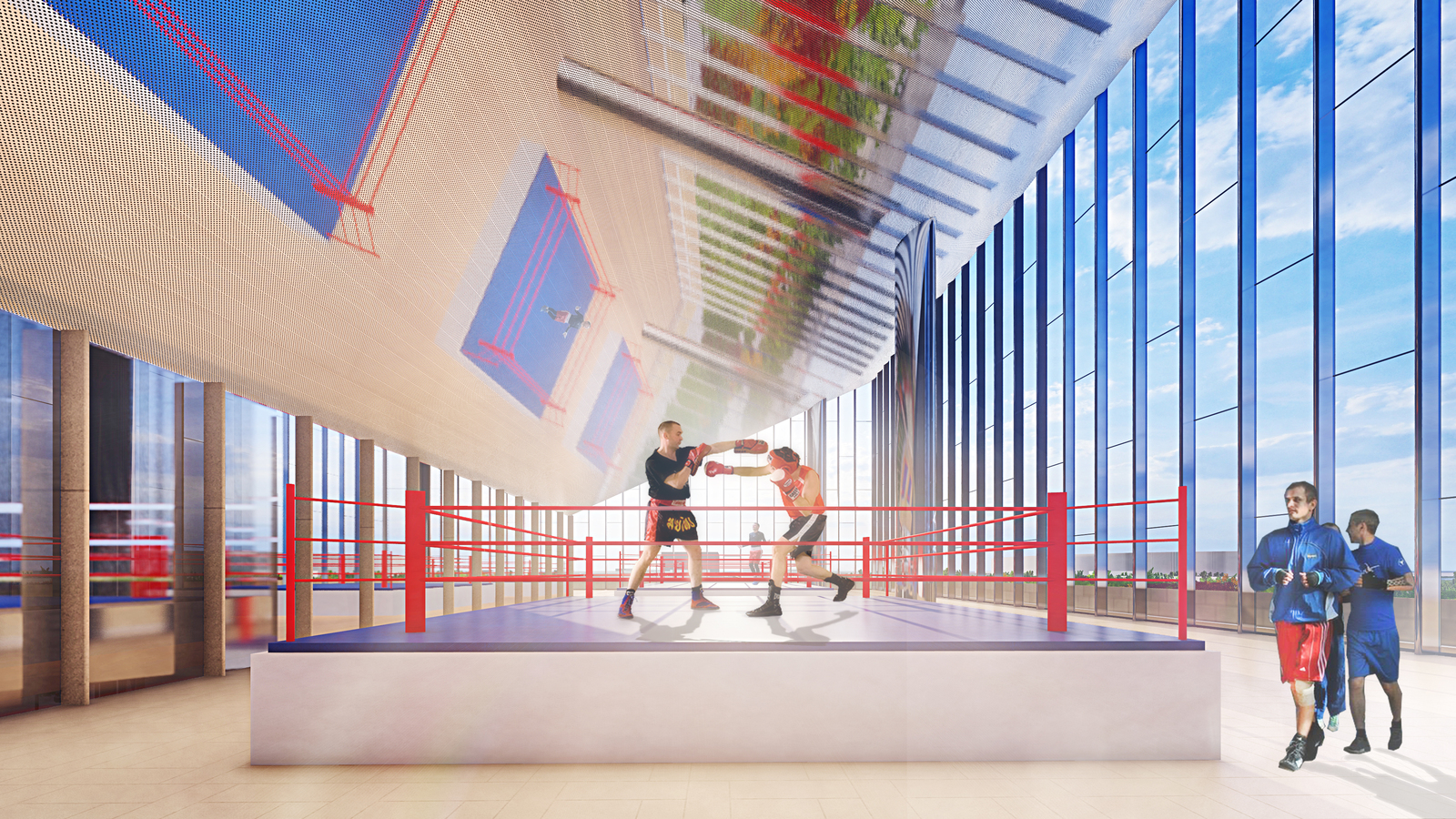 A source