UNK's Moscow business center project ranked as World's Best
10.09.2022
Russian President Vladimir Putin and Moscow Mayor Sergei Sobyanin opened the International Sambo Center and the International Boxing Center in Luzhniki.

The new sports center was built on behalf of the President of Russia. The work took place from July 2020 to June 2022. The architect of the project was the head of the UNK project bureau, Yuli Borisov, with the participation of the chief architect of Moscow, Sergey Kuznetsov.

"In two years, everything was built, also unique in terms of timing. The latest construction technologies have been applied to a large extent. We've done everything in two years. Such facilities have usually been under construction for five years," said the Mayor of Moscow.

The concept of the center was developed jointly with the International Sambo Federation and the Moscow Boxing Federation. Its design was preceded by an analysis of the largest foreign arenas. As a result, the new sports complex in Luzhniki has no analogues in the world in terms of functional content and fully complies with the requirements of international boxing associations and federations (AIBA, IBF, WBA) and sambo (ESF, FIAS) for world-class competitions.

Symmetrical sambo and boxing centers are located under one roof and are united by a common facade. At the same time, they will function independently of each other: they have separate entrances, parking lots and much more. The total area of the seven—storey (plus one underground floor) building is 45.6 thousand square meters, the capacity of the underground parking is 108 parking spaces.

The unique features of the building are a mirrored acoustic ceiling and stained glass glazing. Sloping stainless steel panels with a reflection effect allow viewers to watch the workouts from the street. This architectural solution was used for the first time on objects of this level.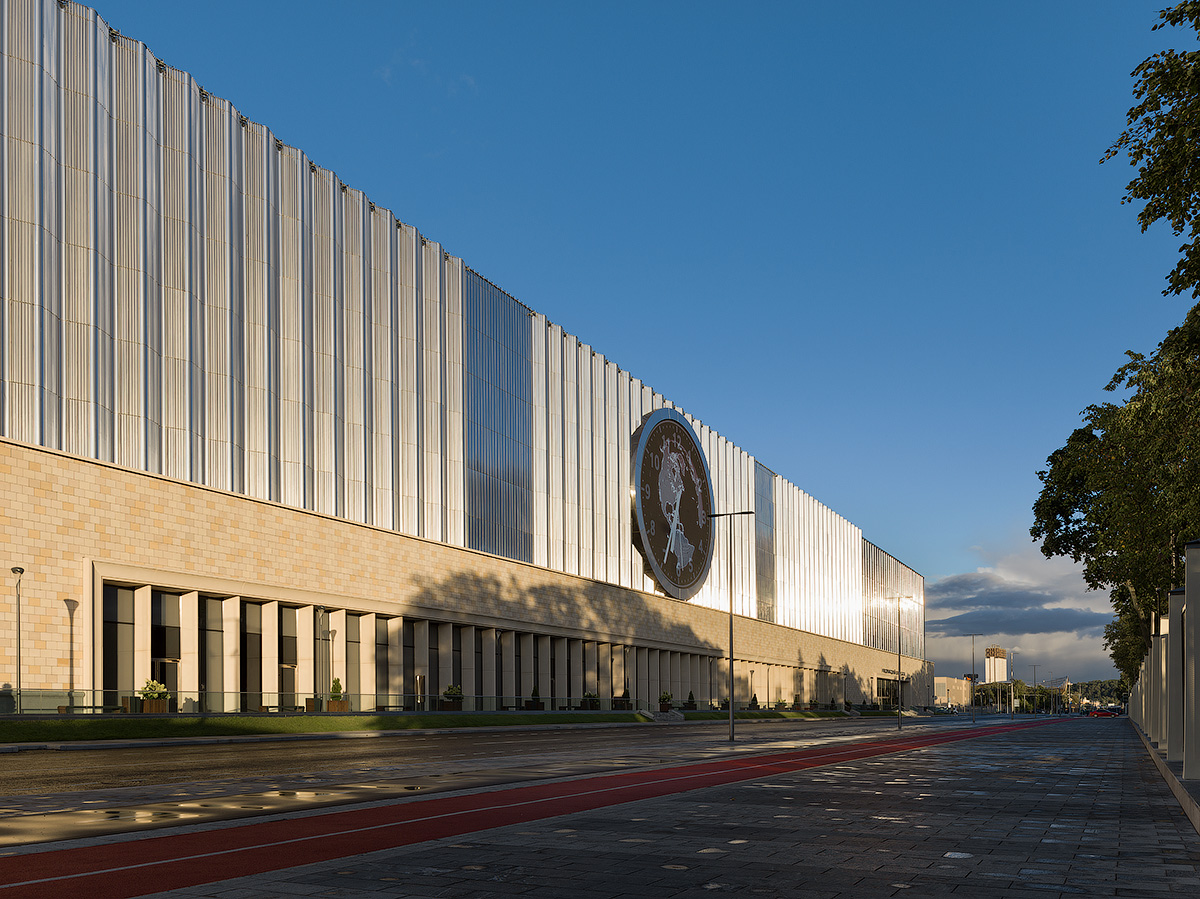 A source