The National Space Center to be Built in Moscow under the UNK project's Design
21.10.2019
The UNK project bureau won the competition to develop the architectural concept of the National Space Center.
The central part of the project will be a 214.5 m triangular skyscraper, which will accommodate the headquarters of the state corporation Roscosmos and the Mission Control Center. A long building with research laboratories and offices will adjoin the tower. A central gallery, symbolizing the time and telling the story of space exploration, will pass through the entire building.
"This project has incorporated all the experience accumulated over 20 years of existence of the UNK project. Each of the modules of this "space station" is the outcome of our twenty years experience in designing and implementing objects of various functions - from shopping and office centers to cultural institutions and public spaces. Here, all these components are combined into a single organism - a common communication platform. In terms of image, we were invigorated by the modularity of space stations. Altitude dominant is a paraphrase of a person's aspiration upward. Someone will see a rocket, someone a ray of light ... ", explained Yuliy Borisov, the author of the project, head of the UNK project bureau.
In addition to production facilities, the complex combines numerous public spaces - an industrial park, a museum center, courtyards with an open-air exhibition - all these are points of attraction intended not only for Roskosmos employees, not only for residents of the region but also for people who are impartial to progress and learning new things.
The jury of the competition included: Deputy Mayor of Moscow in the Government of Moscow on urban planning policy and construction M.Sh. Khusnullin, Deputy Mayor for economic policy and property and land relations V.V. Efimov, Deputy General Director of Roscosmos State Corporation for Administrative and Corporate Affairs I.N. Kharchenko, General Director of Mosinzhproekt JSC M.M. Gazizullin, Chief Architect of Moscow S.O. Kuznetsov, Chairman of the AGR Urban Planning Commission A.L. Gnezdilov and others.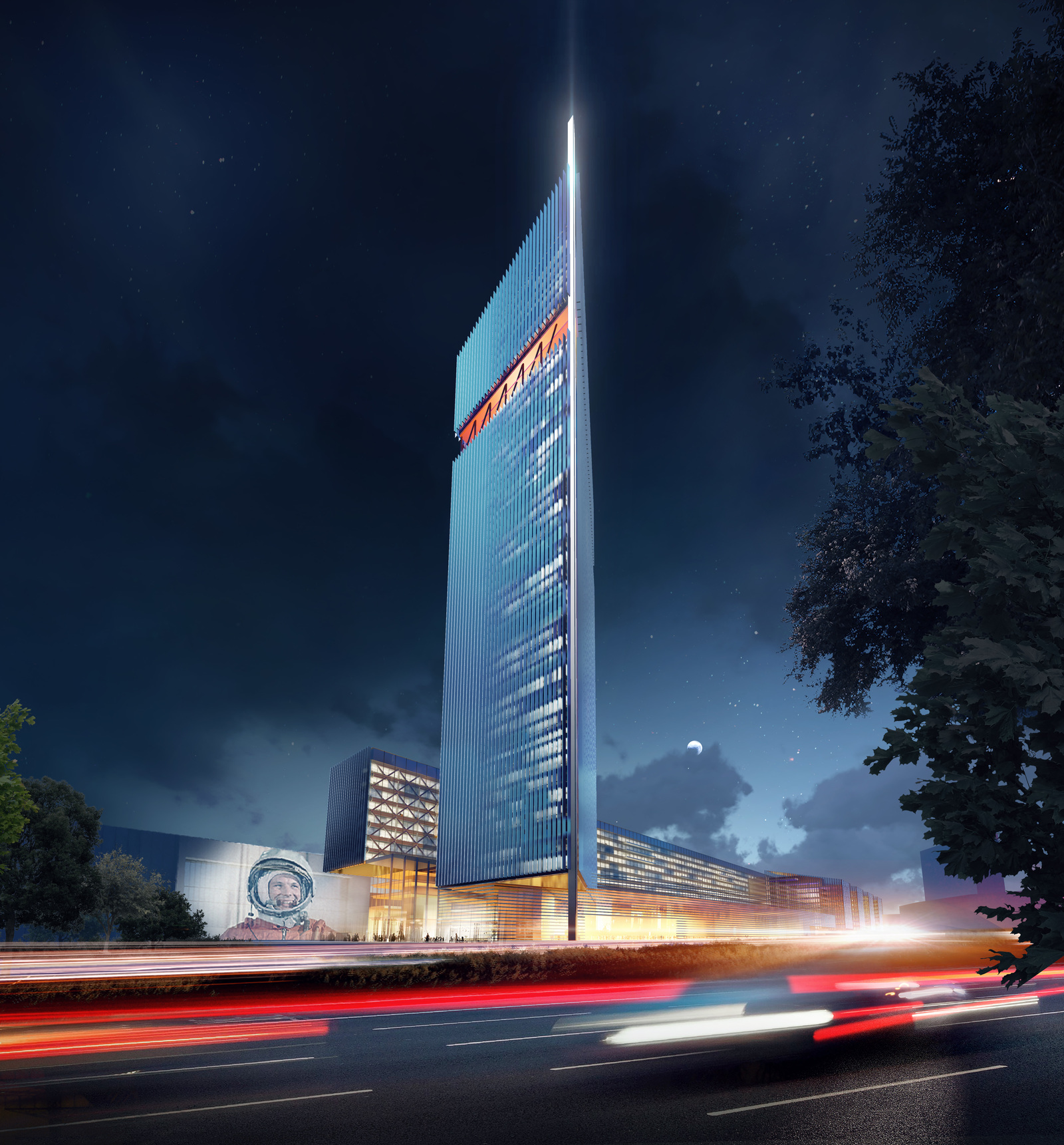 A source